Bowen Technique
Bowen Technique, also known as Bowen Therapy, is a very gentle, light touch therapy which aims to reduce tension in the soft tissue of the body. The results include lower pain levels, increased range of movement and less stiffness.
There is no deep pressure or manipulation, rather the technique uses a series of precise rolling-type moves to stimulate the body to heal injury and release tension – something our bodies are always trying to do, but which injuries, illness and stress can make more difficult.
Although the technique is most commonly used for physical symptoms such as pain, injury and stiffness, it also works on a more organic level, helping with stress and anxiety led conditions.
Therapist: Rachael Cavanagh

Rachael Cavanagh MFHT, MBTPA, CNHC Registered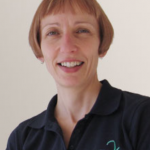 Having experienced the relief that the Bowen Technique can bring first hand for a stubborn and painful frozen shoulder, Rachael decided to train as a therapist herself. She is passionate about bringing the benefits of this less well-known but often powerful therapy to many more people.
Rachael has now been qualified for over 6 years, but has not forgotten the reason she discovered the technique. She has developed a particular interest in working with clients with shoulder problems.
Rachael's work is based on the belief that assessing the whole body and offering a fully holistic approach will allow a greater insight into the causes of imbalance which manifest themselves into pain and stiffness or as stress and anxiety symptoms.
This 'as one' approach allows Rachael to offer a totally natural and drug free way to improve quality of life.
Bowen Technique is available at the Valley Clinic for the management of a wide range of symptoms such as:
Joint pain – especially frozen shoulder, restrictive range of movement and knee problems
Back and neck pain, including sciatica, whiplash and postural pain often caused by long periods sitting at work or driving
Musculo-skeletal pains such as tight hamstrings, ankle problems and sports injuries
Repetitive strain injuries such as tennis elbow, carpal tunnel and forearm RSI
Pain from arthritis
Respiratory conditions including hayfever
Headaches and migraines
Stress management and anxiety led symptoms such as panic attacks
Digestive imbalance including heartburn IBS
For more information on the Bowen Technique you can visit www.raebowentherapy.co.uk.
If you would prefer to talk about the Bowen Technique or would like to book an appointment, please call Rachael Cavanagh directly on: 07762 627940
Collective term for muscles, tendons, ligaments and fascia.
A continuous layer of tissue, mostly collagen, that sits just below the skin, cushioning and supporting all other muscles and organs and which is of huge importance in the way we move. Restriction in the fascia in one part of the body may cause symptomatic pain in a completely different part of the body.