Podiatry & Chiropody
Podiatrists (also known as chiropodists) assess, diagnose and treat problems of the foot and ankle. They work with patients of all ages, relieving pain and discomfort as well as helping them stay as mobile and independent as possible. The average adult walks the equivalent of four times around the earth in a lifetime, so it is vital to look after your feet as you would your eyes and teeth.
LFW Podiatry / Chiropody in Ilkley and Burley in Wharfedale, West Yorkshire is a clinic-based practice that treats patients with all kinds of foot-related problems from basic nail cutting, corn and hard skin removal to more complex musculoskeletal conditions. We also provide gait analysis using the new PodoSmart gait analysis system. We can prescribe custom orthotic devices to help correct poor foot function which may be causing you pain either in the feet or elsewhere in the legs and lower back.  We do this using the latest 3D digital scanner technology. Being HCPC Registered Podiatrists, we are also licensed to carry out surgical procedures for verruca and ingrown toenails using local anaesthesia (LA).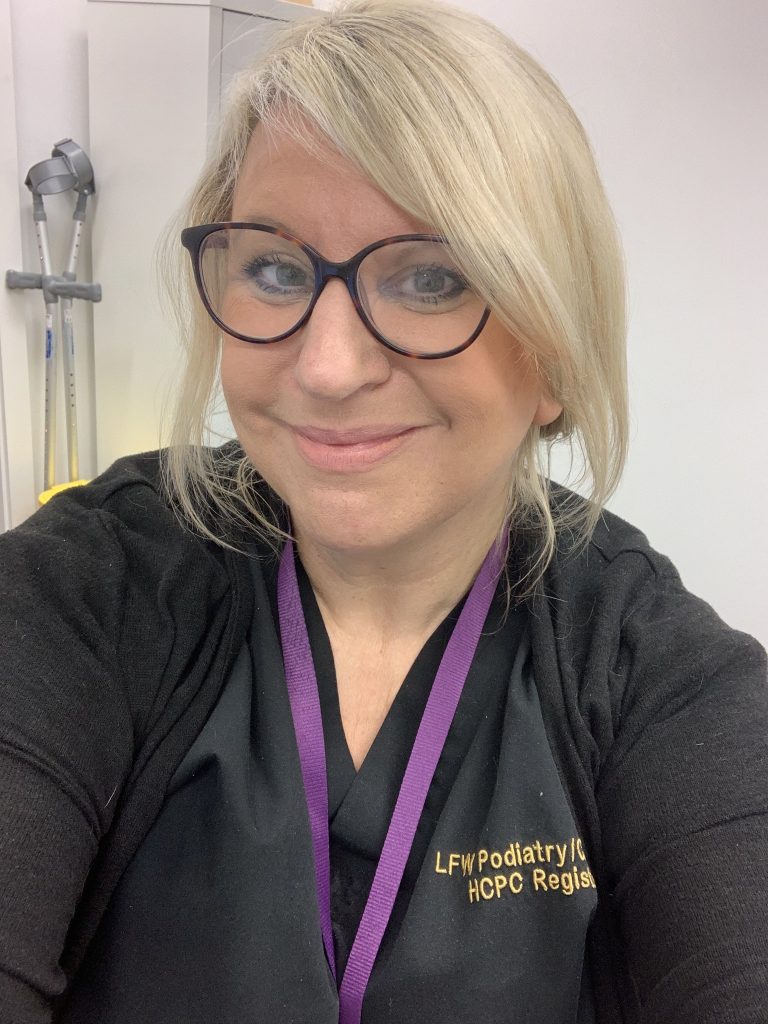 The human foot is a very complex piece of our anatomy and is also one of the most important in terms of our mobility and general sense of well-being. A podiatrist assesses and provides a treatment plan for a wide range of foot problems such as:
Gait Analysis
Painful Corns
Problematic Hard Skin
Cracked Heels
Bunions
Orthotic prescription
Fungal Nail Infections
Athlete's Foot
Verruca needling
Verrutop (course of treatment)
Foot and ankle pain
Plantar fasciitis
Musculoskeletal issues of the foot
Ingrown Toenail Surgery with local anaesthesia
Nail Cutting
Mortons Neuroma
Achilles pain
More complex foot problems require an in-depth assessment and often a joint approach with the Physio team at The Valley Clinic to determine the cause of the issue. Working with you we will create a treatment plan, with the aim of reducing painful symptoms and often curing them completely.