Physiotherapy
We offer Physiotherapy to manage neck and back pain, joint pains, sports injuries and arthritic conditions. We can also help manage post-operative or post-traumatic rehabilitation. Each of our Musculo-Skeletal Physiotherapists has over 10 years of experience treating a full range of conditions. In addition, they have developed special skills through post-graduate study.
Physiotherapist & Director: Liz Blizzard
Physiotherapist: Zoe Ayre | Physiotherapist: Wesley Davidson
Physiotherapist: Diane Hopton | Children's Physiotherapist: Dawn Wills
Oncology Physiotherapist: Lynn de Dombal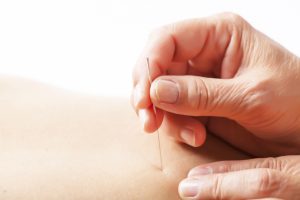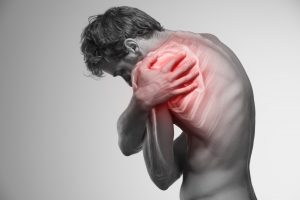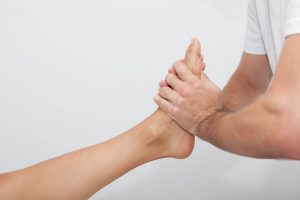 Liz Blizzard BSc(hons), MCSP, HCPC, MAACP, PhysioFirst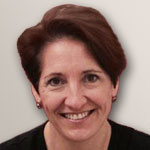 Liz has a special interest in back and neck pain, acupuncture, trigger points and core stability training. She uses core muscle strengthening to help athletes enhance performance and prevent injury.
Liz prescribes a progressive exercise programme to assist patients back to full function post-injury. Exercise programmes are tailored to individuals' needs and, if relevant, are sport-specific.
Liz finds that acupuncture can be a beneficial adjunct to some treatments. Having been trained by the Kinesio Taping Association, Liz uses taping techniques extensively as part of the therapeutic management of musculoskeletal conditions.
Liz believes that really listening to patients and involving them in the development of the treatment plan through education and communication is vital to rehabilitation. One of the main goals for any physiotherapy treatment is to empower the patient to prevent and self-manage a recurrence.
Zoe Ayre BSc(hons), MSc, MCSP, HCPC, MAACP, PhysioFirst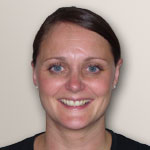 Zoe has experience treating and assessing a large range of musculoskeletal conditions using a variety of manual treatment approaches and Kinesio taping.
She has a Masters degree in Rehabilitation and has undertaken postgraduate training in acupuncture, the McKenzie Regime and Kinetic control. She teaches at a postgraduate level at the University of Bradford. Zoe also has experience working with GP specialists in musculoskeletal triage clinics, which requires an in-depth knowledge of a range of diagnoses and their management.
In addition to managing sports injuries and day-to-day sprains and strains, Zoe has a special interest in spinal rehabilitation, from acute pain to chronic conditions of the neck and back.
Please call
01943 604 560
for more information on physiotherapy or to book an appointment with one of our experienced and friendly therapists.
Wesley Davidson BPhty
Wesley commenced working with The Valley Clinic team in June 2016, after relocating to Leeds from Australia. Graduating with a Bachelor of Physiotherapy degree at University of Queensland (Australia) in 1999, Wes has over 16 years' experience working in private practice physiotherapy both in Australia and the UK. He has a passion for musculoskeletal physiotherapy, using hands on techniques and exercise rehabilitation to optimise his patients' recovery and improvement.
With a special interest in treating shoulder and groin injuries, Wesley has worked alongside a neurosurgeon rehabilitating clients with co-existing shoulder complaints after cervical spinal (neck) surgery. He recently updated his skills in treatment of shoulder injuries with Melbourne shoulder specialist physiotherapist Lyn Watson.
He has also updated his skills in management of neck injuries with world renowned physiotherapist Gwen Jull. Wesley is also skilled in acupuncture, Muscle Energy Techniques for managing low back pain, trigger point release and the management of chronic pain. In addition to treating the general, non-sport related conditions, he has enjoyed treating a number of elite athletes including a junior Australian beach volleyball champion, a masters level Australian female power lifting champion, Australian rules football players and runners.
Aside from working in the private practice setting Wesley has also worked in onsite occupational health clinics, working with Stirling police and Ayrshire council building services in Scotland.
Wesley is enthusiastic about commuter cycling and also enjoys trampoline wrestling with his 2 young kids.
Please call
01943 604 560
for more information on physiotherapy or to book an appointment with one of our experienced and friendly therapists.
Diane Hopton BSc(Hons), MCSP, HCPC, MAACP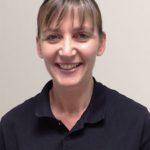 Diane has experience in the assessment and treatment of a wide range of musculoskeletal conditions. She uses a variety of treatment techniques such as manual therapy, core stability training and Kinesio taping.
Diane has worked at a senior level in the field of orthopaedic rehabilitation and has post-graduate training in Pilates, Kinesio taping and acupuncture.
As well as managing common musculoskeletal conditions, Diane enjoys treating low back pain and knee pain.
Please call
01943 604 560
for more information on physiotherapy or to book an appointment with one of our experienced and friendly therapists.
Tanya Larkman BSc(hons), MSc, MCSP, HCPC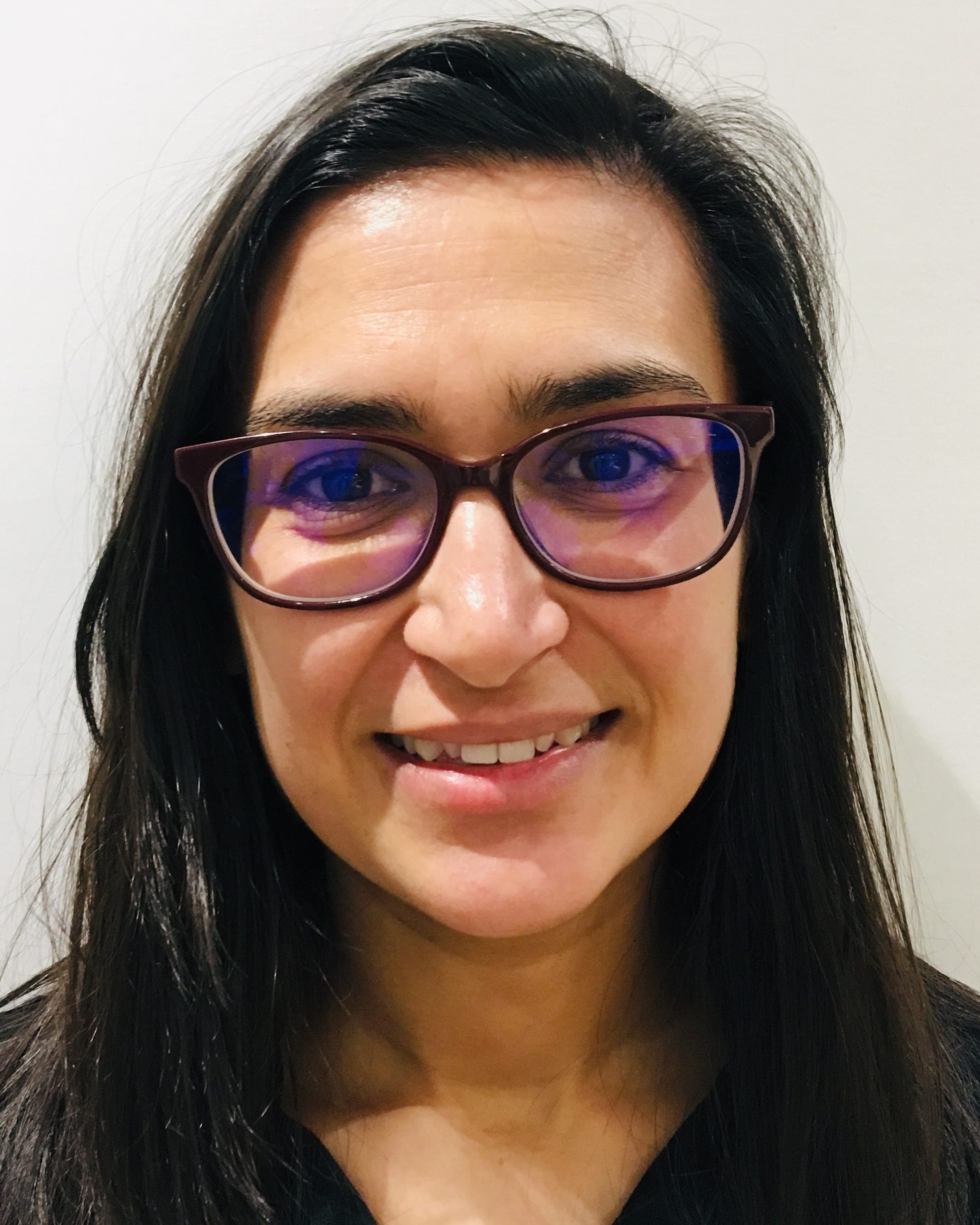 Tania has over 10 years of experience of treating a wide range of musculoskeletal conditions, including sports injuries, chronic pain, post-surgical rehabilitation, lower limb, upper limb and spinal conditions.
She has undertaken postgraduate training in Pilates, acupuncture and the Mckenzie regime, and regularly attends musculoskeletal courses to ensure she is providing the most up to date and evidence-based treatments.
She uses a combination of manual therapy techniques with pilates and exercise based rehab to help her patients achieve their goals, big or small!
 Please call 01943 604 560 for more information on physiotherapy or to book an appointment with one of our experienced and friendly therapists.
Dawn Wills BHSc Physiotherapy, MCSP, HCPC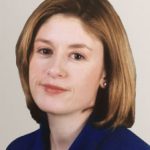 Dawn qualified as a physiotherapist in 1995 and has worked at an advanced level in the NHS as an Extended Scope Practitioner Physiotherapist since 2003. She works closely with children's orthopaedic surgeons, paediatricians, and paediatric rheumatologists, using her extensive experience to advise on appropriate investigation, diagnosis, and management of musculoskeletal problems in children and adolescents.
Alongside her NHS commitments, Dawn runs a successful private practice – Leeds Children's Physiotherapy-which provides privately-funded treatment and also holds NHS contracts. Dawn teaches on physiotherapy courses at undergraduate and post-graduate level, and is qualified to teach APPI pilates on a class, or one to one, basis.
Dawn believes that strong listening and communication skills are essential for engaging children/adolescents to play an active role in their rehabilitation, in order to achieve optimal outcomes.
Please call
01943 604 560
for more information on physiotherapy or to book an appointment with one of our experienced and friendly therapists.
Lynn de Dombal Chartered Physiotherapist BSc (Hons) MCSP, HCPC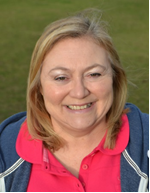 Lynn qualified as a Chartered Physiotherapist in 1997 from Leeds Beckett University as a mature student, after previously working as a qualified nurse for 8 years in Orthopaedics, Plastics and Gut surgery.
Before founding Rehab Beyond Cancer, Lynn worked for 15 years as a specialist cancer physiotherapist treating both in-patients and out-patients who were receiving treatment for cancer at the Institute of Oncology in Leeds. Rehab Beyond Cancer provides specialist physiotherapy to cancer patients to improve their quality of life, ability to work, their physical, emotional, and social wellbeing and their long-term health.
Lynn completed the Pinc & Steel international cancer rehab course in 2019 and has professional qualifications in Pilates, Advanced Communication skills, Tissue mobilization, Kinesio-taping, Mindfulness, Cognitive Behavioural Therapy and Vocational rehabilitation which, in combination with her oncology experience, provide the unique skills to offer you a holistic personalised cancer rehab service.
Lynn's voluntary work involves attending meetings with the West Yorkshire and Harrogate Cancer Alliance and gives talks to cancer support groups. Lynn is also an ambassador for the Leeds 5K Your Way initiative encouraging those affected by cancer to become more active.
Lynn believes that effective cancer rehab is about providing the support and guidance to help you take back some control, to help improve your physical and emotional strength, and to help improve your sense of wellbeing to help you to get on with living.
Cancer Physiotherapy
Lynn is a specialist cancer physiotherapist committed to improving the quality of life for people living with and beyond cancer.
Personalised cancer physiotherapy can reduce the side effects of the disease and its treatments, improve functional ability, quality of life and, ultimately, survival.
Lynn's holistic personalised support and expertise aims to improve your ability to return to your hobbies, your work and allowing you to get on with living by helping you:
Achieve the goals that are important and specific to you
Increase your strength, mobility, and energy levels
Reduce your pain and muscular tension
Reduce the side effects of your cancer treatment
Reclaim your body confidence and wellbeing
Strengthen your core muscles and improve your posture
This service can be accessed at any point along your cancer pathway, either before, during or after your cancer treatment.
Please call
01943 604 560
for more information on physiotherapy or to book an appointment with one of our experienced and friendly therapists.